About Us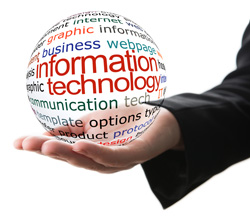 The Tri-Com Consulting Group offers diversified information technology (I. T.) services to assist our clients in meeting competitive challenges through the intelligent use of information systems technology. Tri-Com provides I.T. based professional services to Fortune 1000 companies in the Financial, Pharmaceutical, Manufacturing, Government, and Communications industries. Our professional services cover a broad spectrum including technical education, customized software development, project management, and Information Technology Staffing. For each service, Tri-Com offers a value-added solution that matches your goals and needs.
Information technology professionals, committed to delivering quality results, back the services that we offer. We are committed to building long term partnerships with new customers while maintaining the valued relationships we have with our existing customers.
Tri-Com is a national company providing services throughout the United States. Contact us to learn more about how Tri-Com can deliver the right answer for your business.